Insightin Technology Participating in Basis SoftExpo 2020
Insightin Technology was participating at 16th Basis SoftExpo 2020 which is the largest private-sector exposition aimed at showcasing IT and ITES products and services in Bangladesh. To bring the ICT Entrepreneurs, Students, Government Bodies, Development Practitioners and Industry Leaders together under the same roof, facilitate collaboration and learn through dialogue, BASIS organizes BASIS Soft Expo which is the largest Software Expo in the country and one of the largest in South Asia. 300 companies displayed their various products and innovations at the event, buyers from Sweden, Japan, and the Netherlands took part in business-to-business meetings during the event, 30 seminars and sessions held with over 100 national and international speakers sharing their thoughts on the industry, 3,00,000 visitors joined the expo and the talks.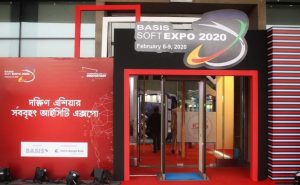 Bangladesh Association of Software and Information Services (BASIS) is the national trade body for Software & IT Enabled Service industry of Bangladesh. Established in 1997, the association has been working with a vision of developing vibrant software & IT service industry in the country.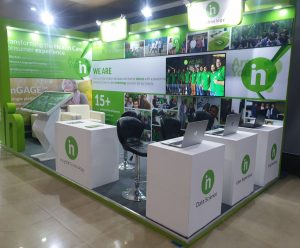 Insightin Technology is a renowned software development firm in BD operating since 2006. In the past, they were known by "Desme Bangladesh". But from 2016 Desme Bangladesh was rebranded by the name "Insightin Technology". We have now 17 talents in our 4 teams of Software Engineering, UX Engineering, Data Science and Digital Marketing.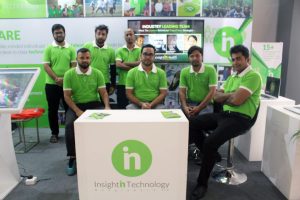 It was really a great experience for the Insightin Technology team participating at BASIS SoftExpo held from Feb 06, 2020 – Feb 09, 2020, at International Convention City Bashundhara (ICCB) to share their knowledge, work experience, and company progress to the visitors. We were at hall no. 4 and mini pavilion no. 29. Our pavilion interior was branded very well and people really liked us so much.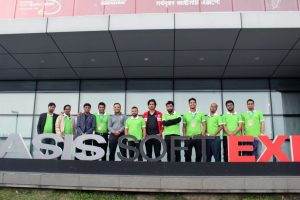 We had a quiz program in our pavilion. The quiz was on basic skill tests based on Software engineering, Data Science, and UX engineering topics.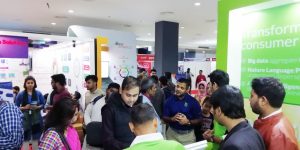 We got huge responses from all kinds of visitors who were interested to take the quiz on the big screen. People felt happy taking the quiz on the big screen. We also gave special gifts to those people who were taking the quiz.
Our quiz contest got lots of responses every day. We appreciate that students and other visitors had good knowledge of technology. It was tough to rewarded people by selecting talents between many of them. So we did a lottery between them who are getting the highest numbers and gave them our branded t-shirt. They were really happy to get our t-shirt gift.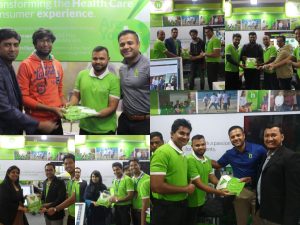 Insightin Technology got media coverage by two TV media of the Digi Bangla, and the DhakaLive TV, and the leading number one tech news portal Techshohor.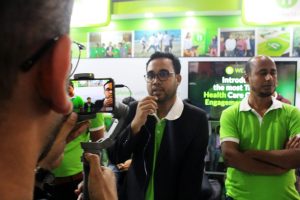 Our honorable CTO Shahriar Chowdhury was interviewed on the 2nd day. He told them about the growth and vision of Insightin Technology. Our Sr. data scientist S.M. Saddam Hossain Dipok got interviewed by Dhaka live TV on the 3rd day.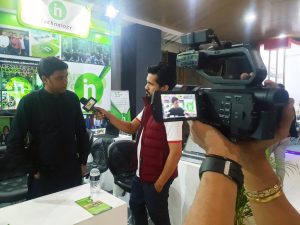 Our honorable CEO Enam Noor came to Bangladesh from the USA to attend the Basis Softexpo 2020. At our stall he was engaged with the visitors, listening to their questions, and queries about the Insightin Health platform and answering the questions about our Insightin Technology's vision and how the inGAGE platform works for the healthcare industry.
He also gave an interview to a leading tech news portal Techshohor on the 3rd day about our inGAGE platform and the scope of digital growth in the healthcare industry.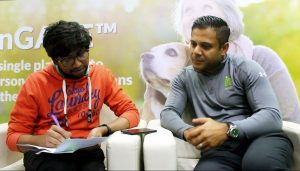 9th February was the last day of this mega event. Our CEO Enam Noor, CTO Shahriar Chowdhury,  and MD Mostofa Haider were invited to attend the ending ceremony of Basis Softexpo. Bangladesh Government's ICT minister Zunayed Ahmed Palak was the chief guest of this program. After his valuable speech, Basis SoftExpo has ended for this year.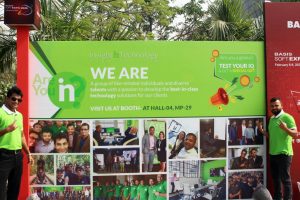 Thanks a lot to Techshohor journalist Emran Hossain Milon and the team for your great support. Also our humble thanks to all those who visited us – we look forward to your continued belief and support!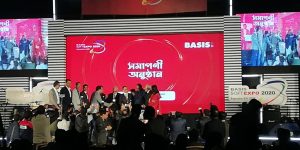 We hope that we will shine even brighter in the days to come. Keep us in your prayers!
Author
Shahriar Ibne Azam, Sr. Digital Marketing Specialist
sazam@insightintechnology.azurewebsites.net