Insightin Technology Annual Summit 2019
Since 2006 Insightin Technology builds a multi-cultural work environment where every employee gets the opportunity to explore himself/herself. Insightin team not only do hard work at the office but also does fun, learning, sharing, motivating and inspiring each other too. A team having lots of superheroes. You can call it a superhero family.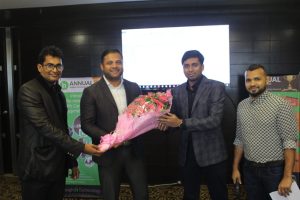 Every year Insightin Technology arranges an annual event named annual summit. The annual summit builds better bonding with each member of the team. Every employee's family was invited to attend this program. So a professional team becomes more than a family. This type of event is really helpful for exploring skills and career growth.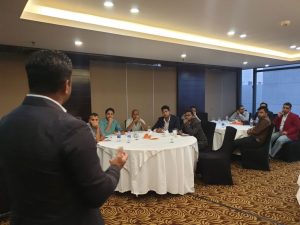 The annual summit program contains 7 sections as follows:
1. Breakfast
2. Opening Speech
3. Lunch
4. Hackathon Contest
5. Coffee and Fun Time
6. Family Dinner Party
7. Prize Giving Ceremony
This year our annual summit 2019 happened at Amari hotel situated at Gulshan-2. The program starts at 11 am. Our UX architect Mr. Omar Faruk was the host of this event. Our Managing Director Mr. Mostofa Haider organized the event perfectly. We really appreciate their hard work. Sharp 11 am, Omar welcomed our honorable CEO Enam Noor sir and asking his permission to start the event. Enam sir gave permission to start the event. Then our honorable Director and CTO Shahriar Chowdhury gave his opening speech appreciating how the whole team works hard and made everything possible for our clients.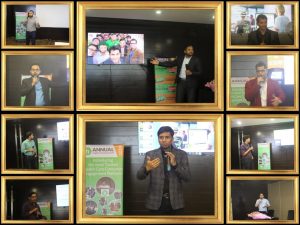 After his valuable speech, Omar welcomed our Enam sir for his speech. Enam sir presented his slide and showed how our company is growing rapidly. He also discussed his 2021 vision for the Insightin Company. He was also given thanks to the whole team for bringing everyday success. After Enam sir's valuable speech our Managing Director Mr. Mostofa Haider was welcomed for his speech. He was showing how we grow from Desme 2006 to Insightin Technology 2019. He told us about the company's 14 years of a long journey. He also discussed employee benefits and career opportunities for the team.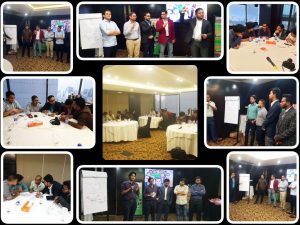 After finishing the first session we took a short break for our lunch. After having lunch we do some fun part like telling jokes and taking random pictures. Enam sir announced that whoever gets the most votes for telling jokes will be rewarded. Our Sr. Data Scientist S.M Saddam Hossain won the prize for making more laughs and getting the most votes.
Every team given their presentation about their work progress and performance. After that our program starts with the most exciting Hackathon contest program. Which team gives better innovative ideas using the latest technology that can help the company's business growth will be the winner. The contest was competing within 3 teams named Red, Green, and Blue. Each team consists of 5 people. Each team gets 45 minutes for brainstorming, gathering ideas and team discussion. The Blue team was rewarded for winning the contest.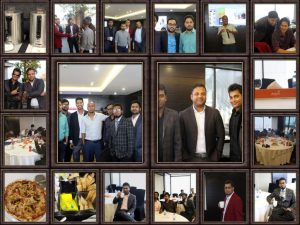 After that, we took a coffee break for refreshment. We also took group pictures too at that time. After that, we prepared for our buffet dinner. Everyone's family members have arrived at the hotel. The food was already served into the room. We finished our dinner with lots of yummy dishes. Their biriyani was awesome. Everybody tasted the biriyani.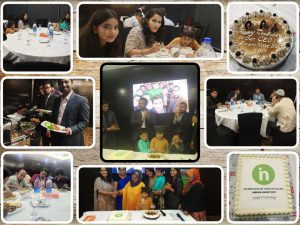 After finishing our dinner we all are gathered for celebrating Enam sir's birthday. We cut the cake and wished him for his birthday. The cake was so much delicious. We took lots of pictures and had a lot of fun.
Now the final moment came to us. The prize-giving ceremony, the employee reorganization, and appreciation program started. Our Sr. UX Engineer Mokarram Khan, Sr. Software Engineer Ariful Haque and Digital Specialist Shahriar Ibne Azam have been completed their 3 years of journey with Insightin Technology. Also our Sr. Software Engineer Shamim Hassan has been completed his 7 years of journey with Insightin Technology. Everyone is appreciated by a beautiful crest.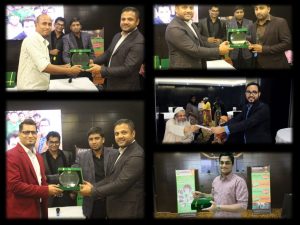 After that, the big moment came to us. That was really very exciting moment. From this year our company is started recognizing our talents in 3 categories like
1. Employee of the year
2. Dedicated Employee of the year and
3. The Youngstar Employee of the year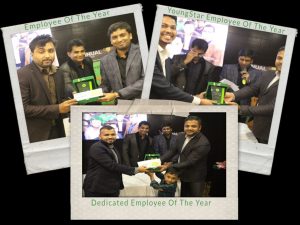 This year The Employee of the year goes to our Sr. Software Engineer Ariful Haque, Dedicated Employee prize goes to UX Engineer team leader Omar Faruq and The Youngstar Employee goes to Software Engineer Md. Jahedul Kader. We congratulated them on their briliant achievement. All three get surprising rewards too. The employee of the year rewarded with a couple foreign trip. Dedicated Employee of the year rewarded with a couple domestic trip. And The Youngstar Employee of the year rewarded with a couple dinner in a recognized restaurant. This is how Insightin Technology inspire their talents and help to improve their career growth.
At last at 11.0 pm our honorable Advisor M.A Nur sir ended the program with his valuable speech. We took lots of pictures and selfies with the Insightin heroes.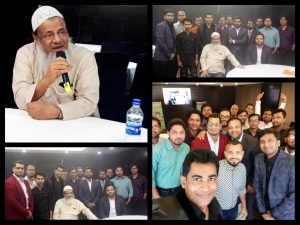 Author
Shahriar Ibne Azam, Sr. Digital Marketing Specialist
sazam@insightintechnology.com