Thinking of Choosing a Career in Digital Marketing?
A career in Digital marketing is a huge and growing career field right now. As the internet grows more and more, companies are finding themselves in need of a savvy marketer who understands social media, analytics, ads, sales funnels, and more.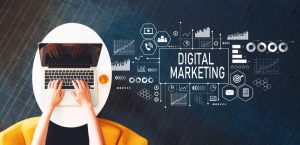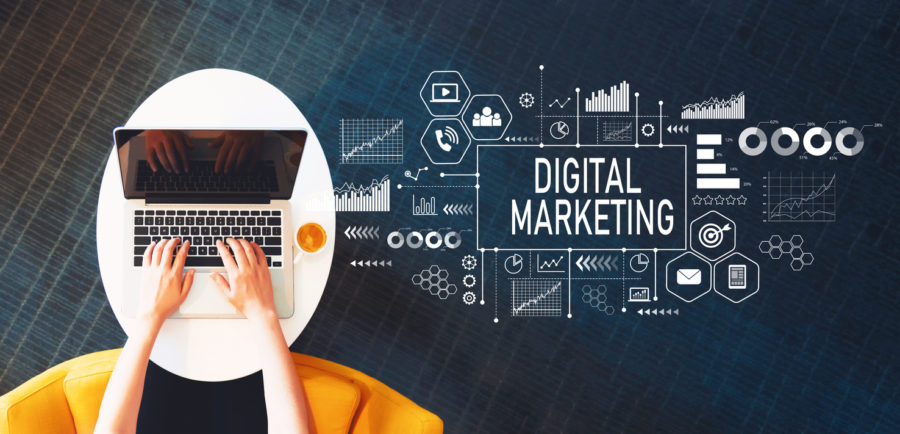 Roughly 3.5 billion searches are made on Google every day. (Internet Live Stats)
It is important to explore and understand the best digital platforms or media channels for the business and grow brand awareness. So, the fact remains that companies and brands today are investing their time, money, and resources in Digital Marketing on a large scale. Online Marketing is a vast field to explore; they are several services and branches when it comes to Digital Marketing.
If you can master these skills, then you will have access to tons of lucrative job opportunities – and best of all, you do not have to go to college to learn them. If you would like to start out a career in online marketing, this is your bouncing-off point. And with the demand for digital marketers outweighing the supply, there are plenty of opportunities out there for those looking to get into the field.
Digital Marketing careers in Bangladesh are now growing fast here too.
So, what's all the hype about? Read on to learn more about this fascinating, versatile field.
But Why So Much Hype Around It?
Internet Marketing has opened a lot of doors for job seekers and marketing ninjas. Digital Marketing is a field that combines Technology and Art, creative yet analytical.
It is versatile with options that can be explored and mastered individually. You could simply become a digital marketer or pursue a career in something more niche.
One of the reasons why there is a shift from pursuing a career in traditional marketing to Digital Marketing is compensation, growth, versatility, and measurability. But what it takes to be a digital marketer and to be recognized as a good one?
What is digital marketing?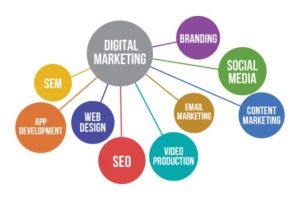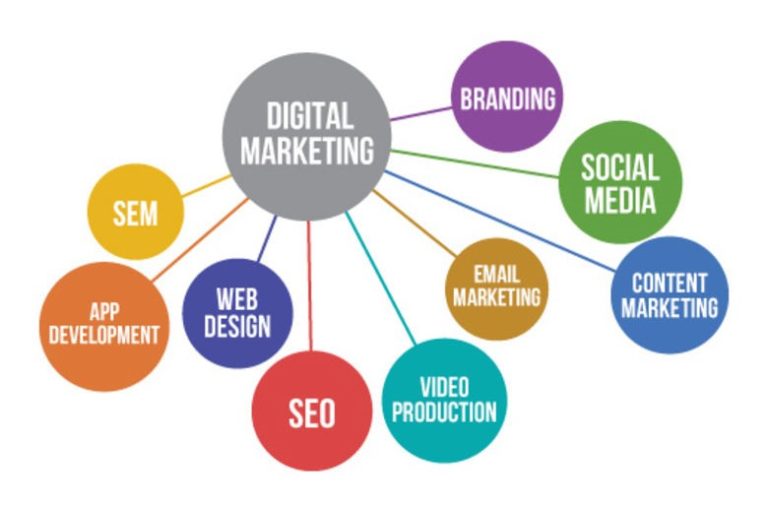 Online Marketing is viewed as a key system where an organization runs its digital campaign quickly with a compelling expense and attracts more salespeople to get a high volume of revenue. Internet Marketing incorporates more jobs and skills than any other time in recent memory, and it's adaptable, flexible nature of the business that makes it so exciting and fascinating.
Types of digital marketing jobs and topic areas:
There is a wide scope of digital marketing roles out there meaning there is an enormous assortment of professional choices.
Interactive Innovation, (for example, AI)
Mobile Marketing
Search Engine Optimization (SEO)
Search Engine Marketing (SEM)
Social Media Marketing (SMM)
E-commerce Marketing
Email Marketing
Marketing Automation
Content Management and Curation
Copywriting and Editing
Business Analytics
Marketing Strategist
Affiliate Marketer
So to begin your career as a digital marketing expert in Bangladesh (BD) as you ought to consider gaining knowledge in certain areas.
What digital skills are in demand?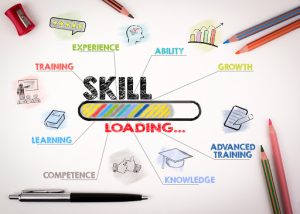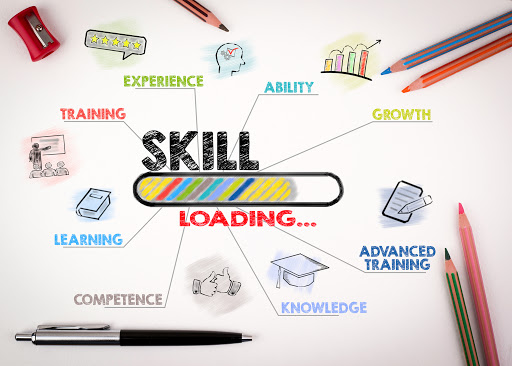 The digital economy is implanted in each edge of our lives, and it's certainly not going anyplace. There's a strong budget going into online marketing now instead of traditional advertising. 93% of online action begins with a search engine and guarantees the proceeded with effectiveness of SEO as a superior advertising strategy while about 80% of Americans make an online purchase at least once per month. Anybody thinking about starting or driving a business needs to have an essential understanding of Internet marketing so as to convert clients.
According to Smart Insights, some of the most in-demand skills for 2017 were digital advertising, content creation, content strategy, and social media.
As per LinkedIn, Digital Marketing was the 2019's Most Promising Jobs in the U.S.
There is a lot of space for individuals looking to enter the world of online marketing and related careers. Digital Marketing demands skills like how much you are a creative thinker and how you can understand the customer's needs online. So it needs content strategy, design skills, and creative writing too. Customers are searching for their own problem solutions on the internet so a good digital marketer is thinking about customer needs and he/she will develop the content to convey a good reply to customers' needs.
Digital marketing depends on traffic and anybody with the specialized skill to analyze these patterns will be a significant resource, particularly as these kinds of roles become increasingly complex with the approach of artificial intelligence and machine learning.
So, now you need to know the format of the digital marketing strategy and its demand and profits.
In-Demand Professional
More Career Choice
Get Paid More
Start Your Career Easily
Flexible/Remote Work Arrangements
Fun Companies to Work For
Why choose a career in digital marketing?
Digital marketing is a profession that has a lot of space for specialists, creatives, and businessmen. There are such a significant number of ways that you can follow; it's ideal to concentrate on a couple of things that you do best, then you can generally gain more from that point.
This is a field that is ever-changing and engaging; there's continually something new to learn. And if you work in an office, you'll generally be working with various clients, which implies you'll probably never get exhausted.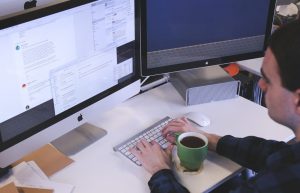 Beyond this, here are a couple of more motivations to think about this profession.
There's a Digital Skills Gap: There's a growing demand for individuals with digital skills, especially for those in the middle-income bracket, explicitly soft skills, and consistent with this study, it's most pronounced within the US. Thus, staying with continuous preparation in this area, regardless of whether you're not a total tech nerd, is something to be thankful for to rely upon in the foreseeable future.
Versatility: If you pick a professional way or specialization in this field and you decide to pivot later, you'll likely just need a bit of training so as to do the switch. In this sense, you can develop existing skills while as yet learning new ones, yet at the same time remain in a similar field. There are a lot of decisions, here, and continuous learning opportunities, where various skills fit together in various ways.
The Industry is Always Evolving: As the business develops and changes, there's continually something new and fascinating to learn, and you can track and realize, regardless of whether you're starting to lead the pack on these activities or not. Since there will be an assortment of experts working in a given office, you'll likely be working close with experts with an assortment of foundations, with everybody meeting up to manufacture promoting systems. Profit: When an occupation is sought after, that implies there's a greater chance to arrange compensation whether you are working in-house or as a consultant.
Earnings: When a job is in demand, that means there's more opportunity to negotiate remuneration whether you are working in-house or as a freelancer In as much as you "appear" your work through the job search process, you'll have the option to offer ever more elevated the more experience you get. As per the Creative Group, content writers early in their profession will probably begin at a compensation of in any event $45, 000 and another SEO specialist will most likely be winning about $50,000 to begin.
Be Creative: Not just is there a lot of chances for creative to do their thing in writing, planning, design, and even video and sound production, but there's additionally a lot of space for day-to-day creativity in a general sense You'll generally be considering better approaches to advertise products, take care of issues, and connect with audiences.
Train at Your Own Pace: You can start working on developing this particular career now, from the comfort of your own home, and do it your way. Take online courses, create a blog or a site, deal with your own social media, get some volunteer or independent work and you're on your way to building a strong portfolio from the comfort of your own home. For most claims to fame, there's no reason to spend a huge number of hours and dollars sitting around in a classroom, you can truly build your skills and get preparing such that suits your way of life.
Work with Different People Every Day: You're continually going to discover something new to do in this field – and have someone to share knowledge with. Regardless of whether it's another customer, a colleague with an interesting specialty, or discovering fun ways to connect with and expand your customers, anybody with an enthusiasm for working with individuals will do well in the social and business end of this career.
Furthermore, in case you're somewhat more on the contemplative side, you can remain behind the scenes doing writing or web work.
What types of people excel in this field?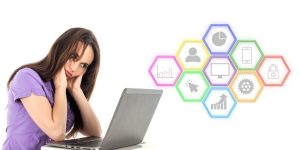 A wide range of individuals can follow a career that addresses marketing; it relies upon what your interests are. Having a very specialized background isn't generally vital, however in the event that you do know some things about website design or coding, you're likely venturing out in front of the opposition. Since this is such a dynamic field, that requires continuous learning, you essentially should be a self-learner, willing to teach yourself new skills and innovation on a continuous basis. To this end, you'll need to be a creative problem solver.
In the event that you are interested, proactive, innovative, a characteristic leader, adaptable, creative, and have a decent business sense; you'll presumably be well in many zones in this field.
The Skills You Need to Land an Entry-Level Digital Marketing Job
Convinced that digital marketing is the field for you? Fantastic!
Presently we have to get to the part that trips the vast majority up to get the essential skills and experience. At the point when you take a look at a common digital marketing job posting, you're going to see a wide range of abbreviations and unnerving-sounding specialized terms. Try not to be threatened. You may not comprehend what the entirety of this language implies, yet neither do most candidates.
The thing that matters is that you will accomplish the work important to learn sufficiently only to speak intelligently about the field, utilize the vital software, and develop the necessary skills to land an entry-level digital marketing job.
So what are the skills you need to get started in digital marketing?
Here's an overview of each, along with suggested resources to learn more.
First, understand What Marketing Is. Before we get into specific skills, you need to understand what marketing is and what purpose it serves at a company. There are many competing definitions of what marketing is, but it doesn't really matter which of these is "correct."
For our purposes, marketing is just making people aware of a product or service with the goal that they'll eventually make a purchase.
Digital marketing, then, just describes all the ways you can accomplish that goal using digital tools. This includes most methods of marketing, including those annoying ads that pop up when you're reading articles and the short videos YouTube makes you watch before your favorite subscriptions play.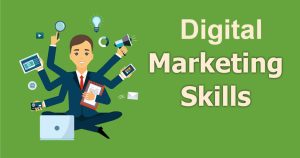 When you're learning about digital marketing, here are some terms you're likely to come across, as well as what they mean:
6 Key Marketing Terms and Definitions
1. Traffic – This is the number of people visiting a web page during a given amount of time.
For any company selling something online, traffic is a key metric to measure. It shows how many people are looking at what you sell.
2. Conversion – Traffic is cool, but conversions are what really matter.
A conversion is when someone who visits your website takes the action you want.
This could be buying a product or just signing up for an email list.
3. Conversion Rate – This is the ratio number of people who take an action you want (conversion) to the number of people who visit your site (traffic). We usually express conversion rates as a percentage.
For instance, if 1,000 people visit a web page and 20 of them make a purchase, then your conversion rate is (20 / 1,000) x 100%. This implies the conversion rate is 2%.
Conversion rate is a significant measurement for seeing how powerful your business pages are at changing over traffic into sales (or another significant action).
4. Funnel – A funnel describes the procedure that a visitor goes through in order to make a purchase. There are various ways that visitors break up funnels, yet you'll frequently hear customers depict the "top", "center", and "bottom" of the funnel. This is a shorthand method of clarifying where a customer is in the purchase procedure.
Clients at the head of the funnel have quite recently gotten mindful of your item. Those in the center are thinking about a buy but haven't made an action yet. What's more, those at the bottom of the channel are individuals who have made a buy.
There's much more to channels than this, however, you'll gain proficiency with better focuses as you study digital marketing further.
5. Customer Lifetime Value – Customer Lifetime Value (CLV or CLTV) portrays the normal net profit for the entire time a client has a relationship with your organization. It's a method of anticipating how much cash a client will make for your organization, and it can enable an organization to choose the amount they can spend to gain a client.
6. Client Acquisition Cost – Customer Acquisition Cost (CAC) is the amount of cash it expenses to get new clients.
You can calculate CAC by taking your absolute marketing costs for a given amount of time and separating them by the number of clients you gained during that time. For example, in the event that you spent $1,000 a month ago to secure 100 new clients, at that point your normal client obtaining cost is $1,000/100 = $10. When you know CAC, you can make sense of if your item is evaluated properly, just as if there are things you have to do to diminish you are showcasing costs or increment the adequacy of your marketing endeavors.
Digital marketing incorporates a variety of skills, yet there are extremely five core ones that are significant in almost all digital marketing roles.
In the event that you can gain proficiency with the nuts and bolts of these, at that point you'll be way ahead of most other applicants applying for digital marketing positions.
How to Get Digital Marketing Experience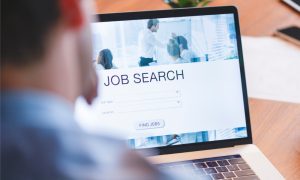 Having digital promoting abilities is incredible, however, most organizations are going to need you to have some experience too. It's not remarkable to digital marketing; however, it's positively something you'll experience when searching for a digital marketing job. Be that as it may, to get experience, you need a job first, so what the hell? This is known as the experience paradox.
So how exactly can you beat the experience paradox?
So how precisely would you be able to beat the experience paradox? It's everything about landing that first gig. In the event that you can discover any way to get involvement in digital marketing, at that point you'll have the option to stand apart among the various candidates who guarantee to have skills but the experience to back them up.
To gain experience in digital marketing, we have a couple of suggestions:
1. Don't Focus on Money at First
First, you need to be comfortable starting out with a job or internship that may not pay the best or best the most interesting. Finding a contract job that pays every hour can seem to be an exercise in futility – all things considered, you could make that much functioning as a cashier. Focusing one on target, in any case, distracts from what really matters: the experience. You may not get paid much in this first digital marketing work, however, you are getting paid to gain important experience that you can rapidly transform into a higher-paying.
2. Reach Out to Local Businesses
If you're not having luck getting an introductory digital marketing job, there is another option: create your own experience.
Odds are, you know someone (or at least know someone who knows someone) that needs help with digital marketing. If you can find these people and offer to help them for cheap or free, then you have an easy way to gain real-world experience.
So how do you go about finding these people? It really comes down to asking questions and paying attention. Make a list of every business that you interact with on a regular basis. Now, take a look at each business's web presence.
More than likely, their site is either non-existent or ineffectively enhanced for nearby clients. In the event that you can persuade the site owner to let you improve their site, at that point all of you of a sudden have an extraordinary bit of experience in (results you can connect to).
3. Get Help from Friends and Family
Beyond this, you can also talk to friends and family to see if they know anyone you can help.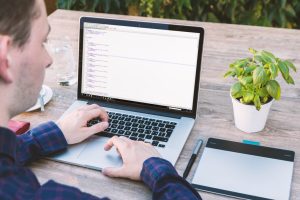 Take a look at LinkedIn to find out where your friends and family work. Ask if they can introduce you to the person that handles marketing or advertising for their company.
Not only is this way to land a potential gig, but it will also help you start building a network of digital marketing peers and pros who can help you find future jobs when you're more qualified.
After you've gained some experience with real companies and clients, you can really start making some moves in your career. Don't be surprised if recruiters start contacting you (especially once you update your LinkedIn profile to reflect your new career and skills).
Author
Shahriar Ibne Azam, Sr. Digital Marketing Specialist
sazam@insightintechnology.com