7 Steps To Increase Your LinkedIn Profile Visibility
As a professional network, LinkedIn is not just a social network anymore. It is a great tool that nearly all companies use to find and recruit qualified candidates. A survey by jobvite.com says that 93% of all agency recruiters use LinkedIn to find professionals. Considering that there are more than 706 million registered LinkedIn member's on LinkedIn as of January 2020 it is getting increasingly hard to be found.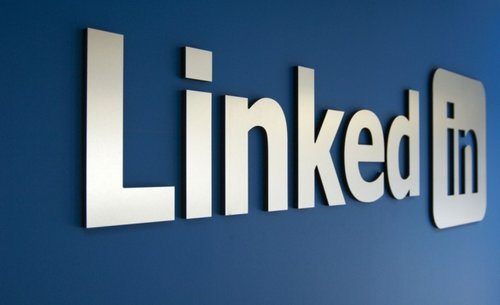 How about we just do a little test to demonstrate this issue
Go to LinkedIn.com
Click on Advanced Search directly close to the search bar
Enter in your city + your Job Title
Look at all the  search results
Amongst every one of these results how come one individual LinkedIn profile is shown 1st on while another could rank 2000?
The reason is keyword optimization; a couple of simple steps could easily place your profile on the first page. If you can accomplish this you will get more recruiters and hiring managers to click on your LinkedIn profile. The results will be more phone calls, more messages, and more opportunities to shorten your job search.
Now that you know how to create a LinkedIn profile; let's quickly go through these steps to enhance your profile for search.
How to optimize a LinkedIn profile for search
In order to enhance your LinkedIn profile for search, we initially should increase a good understanding of how hiring managers and recruiters find us. Most recruiters use keyword searches to uncover candidates. They do this by hanging a couple of keywords together. It is very much like how one would use Google to order a burger (for example).
If you wanted to order a burger, you wouldn't simply type in burger into Google. This would bring up all kinds of irrelevant results. You would most likely narrow down your search by city, by proximity to your location and if you have done this before then you will also type in the burger company name.
Your search might appear as if this
Favorite burger company + "near" "your zip code" or "street address"
Recruiters basically do a similar thing. For example, if we needed to find an account manager, we would also utilize a couple of keywords to find the right candidate. Searching for people takes up tons of time so most recruiters will be very certain with their searches. My search might look something like this
Account manager + Sales + Salesforce + BA
This would get me closer to what I was looking for and would display results with people who have a Bachelor degree, have held the title "account manager", have done sales before, and know how to utilize sales-force software to keep track of their accounts.
How to reveal which keywords recruiters use to find you
In order to enhance your profile, you must uncover the keywords that are most closely connected with your profession.
For example, if you're a salesperson you will need to list keywords like
"sales", "sales goals", "type of sales you did", "prospecting", "cold calls", "salesforce", "b2b" etc.
The most straightforward approach to do this is to just do a few searches using a broad keyword like a sales manager for example and look at the LinkedIn profiles that show first.
Go through the first 10 results and attempt to notice which keywords are utilized most commonly for your position and record all the relevant keywords down.
How to enhance your LinkedIn profile with keywords
Now that we have a strong list of the keywords we need to use we can get to work.
Here are all the spaces where the keywords ought to be shown prominently.
1) LinkedIn Headline
This is a widely neglected space that is shown directly after your name. Most of the people utilize it to write down a quote or leave it blank. The best practice is to put the main 3 to 5 keywords here.
For our salesperson, this section could look like this Account Manager, Salesforce expert, and Sales Manager.
2) LinkedIn Profile Summary
This section is our next place where optimization can take place. We are allowed exactly 2000 words to use. Again numerous people leave this space totally blank or they write a summary which does little to enhance their search rankings.
We would prefer not to just stuff our keywords in but want to sue them predominantly in our content. It ought to at the very least be readable and make sense.
Our sales professional would write sentences that are organized like this "Accomplished 20% increase in Sales while constructing long-lasting relationships with significant sales accounts". Utilized Salesforce every day to get prospecting lists etc.
The more we utilize our keywords the better it will be, anyway remember that you are writing for a genuine person. If what you write doesn't make sense then keyword stuffing will truly hurt your chances.
3) Work Experience
Our previous or current job title holds lots of weight when it comes to appearing in search results. We can use this are to our advantage by using multiple titles
Example: Company Name: Account manager and Salesforce Expert

Naturally is our next step is to use our keywords in our job descriptions as well. We want to list all the tools, software, and skills that one would look at when trying to find a candidate.
Complete the same steps for all of your jobs. We would also advice to integrate our keywords even for the jobs that we did not use them.
Let's say that you held a part-time job as an administrative assistant. Here we would also use the words "sales" and "account manager". You can simply state "Provided support to sales team and account management staff". We simply want to make things look natural but do keep in mind that if a keyword is used in all of our past experience it will naturally improve our ranking.
4) Skills
To make the most of our skill section we want to use very specific skills that are relevant to our industry. If you are a programmer you want to use any and every program you have used in the past or have knowledge of.
To continue with our salesperson example, we want to get very specific. If it had been a product we sold then we can list a skill as "Car Sales" or "Software sales" and so forth. Be specific and make a point not to skip any of the obvious choices for example sales, prospecting, and so on.
Few keywords could seem common sense but keep in mind that search engines are an algorithm, they don't understand common sense. A project lead is accepted to realize how to prospect or do cold calling but the search engine doesn't. Don't deny the obvious keywords.
5) Interests
Many of us tend to avoid this section or they list their actual hobbies. Hiring managers and recruiters could think less about your side interests. Rather we should utilize this space to optimize as well.
Our sales professional could write something like: Attending Sales Conferences, Studying Account Management Techniques, Reading Sales Literature, remember that the way one appears in search can generally change over time. LinkedIn may decide to focus more on your skills instead of your titles for example to rank profiles. We always want to stay up on the trends and do some testing on our end.
6) Get endorsed
An endorsement on LinkedIn is a great way to have your skills validated by others, but be cautious of having too many. Keep up to date your skills regularly and keep them highlighted on the areas you need to be known for.
7) Utilize the custom URL
Enhancing your LinkedIn profile is easier with a custom URL as it is shorter than what LinkedIn allows you after signing up. To do this, go to your LinkedIn profile and click "Edit Public Profile & URL". Select the edit button close to the URL and then write down your desired URL address.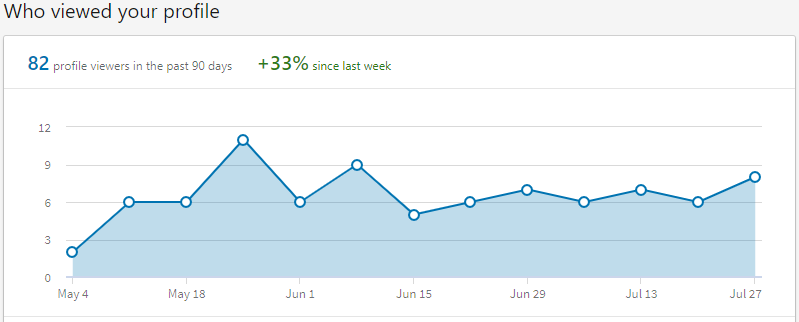 Type in your keywords and see how you rank. Enhance and do it again. After some time you'll discover what works and what does not work.
One great way to measure performance is to just check how many people have viewed your profile. If this number continues increasing then you have worked a good job optimizing.
Now that HR and recruiters can discover your profile, its time to truly utilize it to network, learn how to network on LinkedIn next.