Top 5 Reasons to Work at Insightin Technology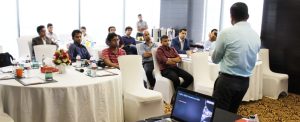 Like other great companies before us, we at Insightin Technology discovered that culture is the gravity of a successful company. Our strong culture is the steady force that binds us together and keeps us focused and driven.
Our culture is what makes people want to come to work each and every day. Culture isn't measured by ping-pong tables or other cheerfulness in the office — it's measured by employee experience and growth.
We realize talented people like you — with the world at their fingertips — have a broad range of opportunities to consider. Continue reading to discover why many choose to bring that passion and drive to Insightin Technology.
Here are the 5 reasons people want to work at Insightin Technology:
1. To make an impact and contribute to something big
2. Be a part of a Leading Company
3. A dedication to inclusion and diversity
4. The chance to work with great people
5. The opportunity to learn and develop new skills
To make an impact and contribute to something big
Making an impact and contributing to something big is a common desire for people. Whether it's making a difference in the world, being part of a groundbreaking project, or leaving a lasting legacy, we all have the innate desire to contribute to something that is bigger than ourselves.
At Insightin Technology, we have a unique opportunity to play a huge role in the growth of an entire industry. Our culture drives each employee to have the chance to make a real difference.
"At Insightin Technology, there are so many opportunities right now where I know I can have an impact and make the product better. That's why I'm here."
–Omar Faruk, UX Architect
Whatever you are working on, you know that it will have an impact on our tons of customers. Whether it's a line of code, a new marketing campaign, or a sales call, your work is making a difference.


Be a part of a Leading Company
Your potential impact doesn't end at the office doors. We're eager to connect with our communities around the world and give back wherever possible. We are registered leading IT company and joined lots of other companies using the power of business to address social and environmental problems.
Employees are encouraged to work for the greater good and #BtheChange they want to see in the world. We know employees are looking not only for a paycheque but for a purpose and to work for a company that aligns with their values.
A dedication to inclusion and diversity
Over time, we have built a culture of inclusion, community, and support. Insightin Technology firmly believes in workplace diversity and inclusion. Diversity is an ongoing and continuously evolving issue in workplaces around the world, and one area Insightin Technology is committed to continually working to improve.
Insightin Technology's employees volunteered to lots of tech group and events in the local industry. Our participation and engagement lead to a strong commitment to building a deeply diverse and empowered community.
The chance to work with great people
At Insightin Technology, you will get a chance to work with interesting, smart, innovative and open-minded people. They're good at what they do because they're truly passionate about it. More importantly, they take as much pride in sharing their knowledge as they do use it to solve problems.
Senior Software Developer Shahriar Hossain Anik shares "The people here are some of the smartest, most talented people I've worked with. There's very little ego getting in the way. Everyone works to up their game and produce great work."
Insightin Technology's Managing Director, Mostofa Haider echoes these sentiments, "Working with Insightin Technology staff you get to be with some of the most talented, hard-working, and driven individuals who inspire you to come in and go above and beyond every day. Insightin Technology is like a giant community where everyone has an open door and is willing to share and collaborate towards one common goal."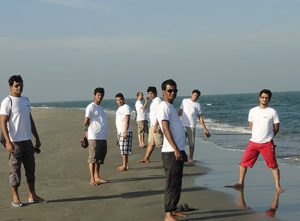 The opportunity to learn and develop new skills
At Insightin Technology, we believe the world is your classroom. Here, you have the opportunity to gain invaluable, real-world knowledge at a customized pace. Our dedication to learning and development means you are getting years of career experience in a condensed timeframe simply by being part of this unique growth.
Lateral, diagonal, parallel — Insightin Technology employees navigate career growth in different ways. Some of us have made the leap to other departments. Others have built new roles that didn't exist before to fit their unique skills. You can hear more about this at our Career Paths Roundtable, where Insightin Technology employees share stories about the unconventional ways they got to where they are.
Whatever your career needs, you have the chance to truly create and drive your own growth at Insightin Technology.
Author
Shahriar Ibne Azam, Sr. Digital Marketing Specialist
sazam@insightintechnology.com